Bankruptcy and Divorce: What You Need to Know
Aug. 25, 2023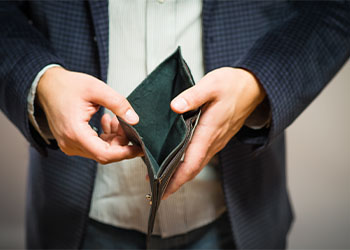 When going through financial hardship, bankruptcy is among the promising solutions to achieve debt relief. However, dealing with bankruptcy and divorce all at once can be difficult and overwhelming. If you're in such a situation, consulting with an experienced Oregon bankruptcy attorney may be beneficial to understand how bankruptcy and divorce affect one another.
Attorney Christopher J. Kane is poised and ready to advise and guide clients in all matters of bankruptcy and divorce. He's available to discuss your unique circumstances, explore your possible legal options, and determine how to proceed with your bankruptcy and divorce case. The firm proudly serves clients across Portland, Clackamas County, Columbia County, Washington County, and Yamhill County, Oregon.
Filing Jointly
In Oregon, legally married couples are allowed to file for bankruptcy together, which is often referred to as "joint bankruptcy." Here are some benefits of filing for bankruptcy jointly:
It wipes out both spouses' general unsecured debts.

It allows couples to streamline the entire bankruptcy process.

It helps reduce the number of divorce issues that the court needs to settle.

It can be an efficient way to save court costs and attorney fees.

It requires both parties to file a single bankruptcy petition. Thus, making a bankruptcy filing more efficient and convenient.

It affords you double the amount of some exemptions. Hence, you and your partner can retain more assets and property.
Conversely, filing jointly will harm both spouses' credit ratings. In addition, only one party will be eligible to file if their partner filed for bankruptcy recently.
Filing Separately
In addition, married couples can file their bankruptcy petition individually or simultaneously as separate entities. Filing for bankruptcy separately in Oregon offers the following benefits:
It wipes out some of the general unsecured debts of the indebted spouse.

It helps protect more property and assets.

It preserves the good credit rating of the non-filing spouse.

The separate assets of the non-filing spouse will not be affected in bankruptcy.
Therefore, if the indebted spouse needs to seek debt relief or protection through bankruptcy, they should file for bankruptcy individually. A trusted lawyer at Christopher J. Kane, P.C. can assess your unique situation to determine if filing separately or jointly may be right for you and help you decide whether to file for bankruptcy or divorce first.
Which to File First
When determining whether to file for bankruptcy or divorce first, here are some vital considerations:
Marital Debts
During the division of assets in a divorce, the court will distribute both the couple's marital assets and debts fairly and equitably. Thus, filing for bankruptcy before a divorce can help wipe out some of your marital debts.
Your Joint Income
To be eligible for Chapter 7 bankruptcy in Oregon, you must pass the bankruptcy means test. This means that your income must be lower than the state's median income for your household size. Hence, filing for divorce prior to bankruptcy may be the ideal option if your joint income is higher.
Separate or Joint Filing
In addition, you may be able to streamline the bankruptcy proceedings, keep more assets, and reduce paperwork, attorney fees, and court costs through a joint bankruptcy petition. If you file for divorce before bankruptcy, you may be unable to enjoy these benefits.
Retain More Assets
Also, joint bankruptcy filing allows couples to double most of these exemption amounts, except for homestead and household goods. Hence, couples can keep more assets and property by filing jointly.
A knowledgeable attorney can enlighten you about how bankruptcy affects asset division in your divorce and help you make intelligent decisions.
Asset Division
As mentioned earlier, filing for bankruptcy can help eliminate some of your general unsecured debts. Thus, simplifying the division of property in your divorce. In addition, you will be allowed to retain your exempt assets, including your primary home, household appliances, car, furniture pieces, and clothing.
However, Oregon doesn't permit double exemption for homesteads and household goods. Therefore, if you have more assets under these categories than can be exempted in a joint bankruptcy, you should consider filing individually once your property and assets have been distributed in the divorce.
Discharge of Debt
However, identifying and dividing marital debts can pose various challenges. Some creditors may go after the non-filing spouse's assets if their estranged spouse fails to repay outstanding debts. Similarly, it might be difficult to recover your money from your ex-partner if you decide to help them repay. This may require legal intervention and may be costly, and it may cause hostilities down the line.
Therefore, to reduce a lot of possible issues with marital debts, you and your estranged partner can file for bankruptcy jointly before getting a divorce to eliminate your combined marital debts. A knowledgeable bankruptcy lawyer can advise you about your available options and help determine the ideal choice for your personal situation.
Discover Your Options Today
Dealing with bankruptcy and divorce at the same time can be very stressful. Attorney Christopher J. Kane has the diligence and expertise to guide clients through the complicated bankruptcy procedures involving divorce.

Using his extensive knowledge, Christopher can determine whether to file for bankruptcy jointly or separately and which should come first between bankruptcy and divorce. Above all, he will guide you through the legal procedures involved and help you achieve your deserved financial relief.

If you are in the Portland, Oregon, area—including Clackamas County, Columbia County, Washington County, Yamhill County, and more—contact Christopher J. Kane, P.C. today to schedule an initial consultation with a reliable bankruptcy lawyer. Attorney Christopher J. Kane can offer you the trusted advocacy and personalized legal guidance you need to navigate intelligent decisions in your bankruptcy and divorce matters.

v