Common Misconceptions About Student Loan Forgiveness
July 26, 2023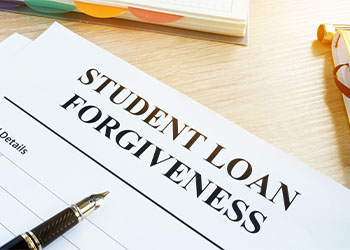 Many students across Oregon and throughout the United States take out federal or private loans to cover the cost of college tuition, study materials, and other essentials.
Depending on your unique situation, it is possible to have some of your student loans forgiven, canceled, or discharged upon meeting the necessary requirement. However, there are various conflicting information out there about student loan forgiveness which makes the entire process complicated and confusing.
Attorney Christopher J. Kane enjoys helping clients with student loan forgiveness and bankruptcy-related matters. As a knowledgeable Oregon bankruptcy attorney, Christopher can assess the issue, explore your possible legal options, and help address some of the misconceptions about student loan forgiveness.
The firm proudly serves clients across Portland and surrounding areas throughout Oregon, including Columbia, Yamhill, Clackamas, and Washington counties.
Understanding Student Loans
A student loan can is money borrowed from the federal government or a private organization to help cover the cost of college or your education. The expectation behind student loans is that you will repay the money in the future – once you complete your education and get a job.
However, taking a student loan has various benefits and financial implications. Upon earning your college degree, you may be overwhelmed with student loan debts. For some individuals, paying back their student loans can put them in a difficult financial situation. Fortunately, you may be able to get some of your federal student loans forgiven by the Public Service Loan Forgiveness (PSLF) if you qualify.
Common Misconceptions about Student Loan Forgiveness
Here are some common misconceptions out there about student loan forgiveness and a brief explanation of why they're false:
Misconception #1:
Everyone qualifies for student loan forgiveness.
This is not true. Not every borrower qualifies for student loan forgiveness. These student loan forgiveness programs usually apply to specific loans, conditions, and professions. Likewise, there are certain circumstances that the student borrower must meet in other to be eligible for loan forgiveness.
For instance, the PSLF may forgive your qualifying federal student loans after making 120 monthly payments (10 years) if you're employed in a public service job. Conversely, private student loans are hardly forgiven unless the borrower dies or becomes permanently incapacitated.
Misconception #2:
Student loan forgiveness cancels out the remaining balance.
This is another common misconception. Essentially, the student loan forgiveness program cancels up to $10,000 from your federal student loan debts or $20,000 for Pell Grant recipients. Although, this will go a long way in eliminating the remaining balance on your student loan debts. However, if the remaining balance is more than the forgiven amount, you will resume payments afterward.
Misconception #3:
Public Service Professionals are automatically qualified.
Generally, the Public Service Loan Forgiveness (PSLF) program forgives the remaining balance on your Direct Loans once you have made 120 qualifying monthly payments under a qualifying repayment plan while working a public service job full-time. However, there are specific conditions attached to student loan forgiveness. Even if you are a teacher, government employee, or law enforcement officer, you do not automatically qualify for student loan debt relief.
Misconception #4:
If I don't qualify for loan forgiveness, then I don't have any other options.
This is not true. If you do not qualify for loan forgiveness, there are other student loan debt relief alternatives that you may be eligible for. These include:
Income-driven repayment plans, such as PAYE Plan, REPAYE Plan, and ICR Plan.

Consolidating your student loans.

Filing for bankruptcy.

Refinancing your student loans.
You need to discuss with your attorney to know the benefits and downsides of each option and determine the right choice for your specific financial circumstances.
Misconception #5:
Private loans are eligible for Public Service Loan forgiveness.
This is false. Private student loans do not qualify for Public Service Loan Forgiveness. Also, you cannot consolidate a private education loan into a Direct Consolidation Loan. As mentioned earlier, private student loans are barely forgiven, except when the student borrower dies or suffers a permanent disability.
You Deserve Straightforward Answers
When overwhelmed with student loan debts, seeking loan forgiveness, cancellation, or bankruptcy discharge are among the promising options to achieve debt relief. Attorney Christopher J. Kane has the resources to provide outstanding legal services while directing clients through the challenging procedures in bankruptcy and student loan forgiveness.

As your attorney, Christopher can review your financial issues, determine your eligibility to eliminate student loans through bankruptcy, or explore your other available debt relief options. In addition, Attorney Christopher J. Kane can walk you through the Oregon bankruptcy proceedings and help you achieve the financial relief you have always deserved.

Contact Christopher J. Kane, P.C. today to speak with a dedicated bankruptcy lawyer. Attorney Christopher J. Kane has the experienced legal counsel and reliable advocacy you need to resolve your student debt loan issues. The firm proudly serves clients across Portland, Columbia, Yamhill, Clackamas, and Washington counties, Oregon.

v