Will Filing for Bankruptcy Get Back My Repossessed Car?
Sept. 26, 2023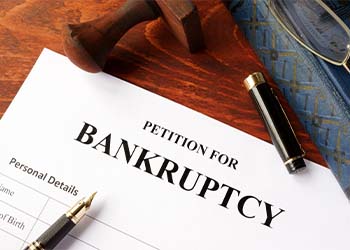 Having your car repossessed can leave you feeling hopeless and stranded. Losing your vehicle after defaulting on a loan can make it more challenging to get to work or drive your kids to school, which can further worsen your financial struggles.
Many people do not realize that they may be able to file for bankruptcy to get their repossessed car back. You might want to consult with an attorney to discuss the possibility of reclaiming your vehicle through bankruptcy.
Attorney Christopher J. Kane can review your particular situation and provide you with the guidance you need during this stressful time. Christopher J. Kane, P.C. has an office in Portland, Oregon, but serves clients throughout Oregon, including the counties of Washington, Columbia, Clackamas, and Yamhill.
Understanding Car Repossession in Oregon
Under Oregon law, a borrower's car can be repossessed as soon as they default on their car loan. While technically it means your car can be seized by the lender for nonpayment after a single missed payment, in most cases, car repossession occurs after two or three consecutive missed payments.
However, it does not mean your car cannot be repossessed if you miss just one payment. While the risk may be lower, you should always do your best to stay on top of your loan payments, especially considering that, as a rule of thumb, borrowers are never notified before the repossession.
Oregon law does not require lenders to give borrowers advance notice of car repossession. However, the lender is legally required to provide written notice after the car has been repossessed.
Preventing or Stopping a Repossession
Making a partial payment may be enough to prevent or stop a repossession, though this varies from one lender to another. However, the lender is likely to reject the late payment if it is already in the process of repossessing your car. Some lenders also offer options to help borrowers get back on track with their payments, which is why it may be a good idea to contact your lender as soon as you know you will not be able to make a payment on time.
In most cases, borrowers may benefit from filing for bankruptcy because this would help stop repossession unless the car has already been auctioned or sold.
Reclaiming a Repossessed Car Through Bankruptcy
Filing for bankruptcy under Chapter 7 may give you enough time to renegotiate the terms of your loan while the automatic stay is in effect, though there is no guarantee that you will be able to reclaim your repossessed car. The lender is likely to require you to pay the full amount owed to date in addition to repossession-related fees before agreeing to give you your car back.
Filing for bankruptcy under Chapter 13 can help you reorganize your loan so that you can pay it back over the course of three to five years. Borrowers are typically in a better position to get their car back when filing for bankruptcy under Chapter 13 than Chapter 7. However, reclaiming your repossessed car may still be a challenge because the lender will want to be convinced that you will continue making payments after the vehicle is returned to you.
If your car was repossessed and you are considering bankruptcy as an option to get your car back, you want to consult with an attorney first. Attorney Christopher J. Kane can help you explore your options and explain the steps you should take to reclaim your vehicle and get your life back on track.
Factors to Consider Before You File
When it comes to deciding whether or not you should keep your car when filing for bankruptcy, there are a few factors to consider to ensure that the decision you make is appropriate for your financial situation:
Your ability to continue making payments. The most obvious factor to consider is whether or not you will afford to make payments on the car loan after filing a petition for bankruptcy. If you will not be able to continue making payments, consider the options available to you, such as surrendering your car to the lender or selling it.

The value of the vehicle. As a rule of thumb, if the car is worth less than the amount of money owed on the loan, it may make sense to redeem the vehicle.

The terms of the loan. Whether or not you should keep the car in bankruptcy also depends on the terms of the car loan, including the repayment period, the interest rate, and others. If you consider the terms to be favorable, it may make more sense to reaffirm the debt and continue making payments.
Everyone's situation is unique, which is why some people who file for bankruptcy may want to keep their car while others may need to redeem it or consider other options. Discuss your situation with a skilled bankruptcy attorney to explore all of your options and figure out what you should do.
The Importance of Legal Counsel
Attorney Christopher J. Kane understands what you are going through if your car has been repossessed after failing to make payments on your car loan. The attorney can review your situation and help you understand your options for getting your repossessed vehicle back. Reach out to Christopher J. Kane, P.C., to request a free case evaluation today.

v